The last five days were certainly my best so for TBA's (Today's Best Awards) with 4 in 5 days and 2 of them on the same day.
This 'Funky Frog Envelope' seemed to slip through the net with the multitude of TBA's flying around the place recently.
So without further ado here's the aforementioned elusive 4th TBA.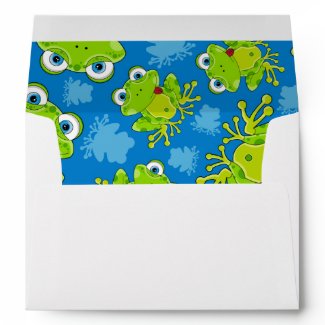 Cute Frog Patterned Envelope
by
markmurphycreative
online envelopes printing