I've just completed the below 'Funky Frog' designs which you can see on the below ipad case and postcard.
The designs are basically an update of a character I produced a couple of years ago and he's just had a bit of an spring clean and put into a patterned design.
Cute Frog Patterned ipad Case
by
markmurphycreative
View other
iphone cases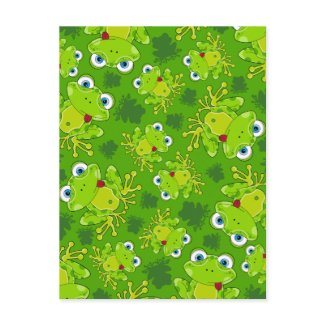 Cute Frog Patterned Postcard
by
markmurphycreative
You can as always purchase the designs on a variety of products at both my Zazzle and Cafepress stores.
http://www.zazzle.com/markmurphycreative*/frogs+gifts
http://www.cafepress.com/markmurphycreative/7851873
I'll be back soon with more new designs and illustrations for you perusal.