I created the Policemen for these illustrations yesterday and added them to the Police Station background created earlier today.
As always you can find them on products at both my Zazzle and Cafepress stores as well as over at istockphoto as stock illustrations.
http://www.zazzle.com/markmurphycreative/police+gifts?st=date_created#products
http://www.cafepress.com/markmurphycreative/s_police
http://www.istockphoto.com/file_closeup.php?id=17059296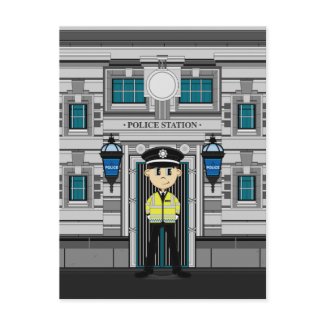 Policeman and Police Station Postcard
by
markmurphycreative
Get your
postcards printing
from zazzle
I'll be working on some updates to my Firefighter illustrations over the next few days so keep checking back to see new designs.